Through today's blog post, I am going to give you complete information about How to Do SEO Audit, and also in this article, you will also get an SEO Audit Checklist, through which you will be able to do an SEO audit of your website easily.
If you also want to improve the SEO of your blog or website, then you must do SEO Audit at least 2 times a month and remove Negative SEO. Because Negative SEO can have a negative impact on the ranking of your website.
So let's start this article without losing time and first of all, know what is SEO Audit.
What is SEO Audit?
Inspecting the Complete SEO of any website and then removing Negative SEO from it or improving the SEO of the website further is called SEO Audit. Through SEO audit, you can give a new boost to the ranking of your website, so that your website will perform well in the search engine.
How to do SEO Audit?
Further in this article, we have provided you SEO Audit Checklist, by following each and every step mentioned in it, you can improve the SEO of your website and boost your ranking. So let's know stepwise all the points of SEO audit.
#1 – Make the website mobile friendly
In today's time, most users use the internet through mobile only, so it is very important for your website to be Mobile Responsive. If your website is not mobile-friendly then you can lose 60 percent of your visitors.
The website is mobile-friendly or mobile-responsive means that your website opens on mobile in the same way as it opens on a desktop or laptop.
Now the question comes, how can you make your website mobile-friendly? So the answer is that you should use a Responsive Theme. If your website is on WordPress then you can use a lightweight and mobile-friendly theme like GeneratePress.
You can use Google's Mobile-Friendly Test Tool to find out whether your website is mobile-friendly.
After opening this tool, enter the URL of your website in the URL section and click on the Test URL button. Then this tool will tell you whether your website is mobile-friendly or not, and will also show the errors on the screen.
#2 – Fix the Indexing Problem of the Website
Before a website's webpage can be ranked in the search engine (Google), it must be indexed in the search engine, because Google ranks only those webpages that remain indexed.
You can remove the list of all those webpages from the Coverage section of Google Search Console which are not indexed yet. You have to find out the reason for the webpage not being indexed and fix their Indexing issue.
#3 – Speed ​​up the website
Loading speed is an important factor to get the website ranked in 2022, if your website takes 6 – 7 seconds to load then your ranking will go down. Because in the world of the internet, 6-7 seconds is a lot of time. You must have noticed how long even a 5-minute ad on YouTube takes.
You optimize your website and use a Cache plugin like Wp Rocket. If your website is Well Optimized, then Wp Rocket is able to increase the speed of your website to a great extent.
You can use the two best tools to check the speed of the website –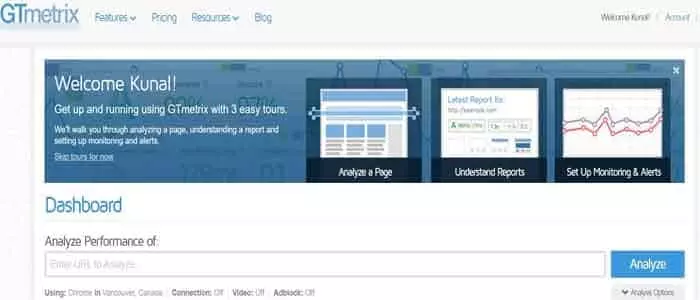 Both these tools tell you why the loading speed of your website is increasing, and how you can speed up your website.
#4 – Improve On-Page SEO of the website
On-Page SEO of a blog or website is completely in your hands, the better you do On-Page SEO, the more your website's chances of ranking in the search engine increase.
Many SEO experts consider On-Page SEO to be the most important factor in ranking, and it is too. Through On-Page SEO, you can explain your webpage to the search engine crawler very well.
Doing On-Page SEO is not a difficult task, you can do On-Page SEO by following the points given below –
Use keywords in the title

Use keywords in the first 100 words of the blog post.

Do at least 7 internal links in a 1000-word post, you can do more.

Use external links in blog posts when needed.

Use the focus keyword in the URL.

Use Alt text in Image.

Use LSI keywords.
Let us now move towards point number 5 of SEO Audit Kaise Kare.
#5 – Analyze Backlinks
Backlinks are still an important factor to improve the ranking of the website, so you have to analyze the Backlink Profile of your website as well. You need a tool to analyze Backlink.
I use ahrefs to analyze Backlink Profile, it is an all-in-one SEO tool, but it is a Paid tool. But apart from this, many free tools are available, you can find them after doing a little research.
You can analyze the following things in Backlink Profile.
Check the Referring Domain from how many domains you have got backlinks,

Check the link type whether the link is Dofollow or Nofollow,

Which Anchor Text has got more backlinks etc? You should also analyze the complete link profile of your website by checking other things related to backlinks.
If some Spammy backlinks have been created on your website, disavow them through Google Disavow Tool, because these backlinks can increase the Spam Score of your website.
#6 – Fix Broken Links
When a link breaks in your website, that is, the webpage related to that link no longer exists, then a broken link is created on your website, and when the user clicks on that link, it should be redirected to the 404 page. goes. Google does not like broken links at all, so these links can downgrade your website's ranking.
You can use Broken Link Checker Tool to find broken links on the website. This tool finds and tells all the broken links of your website absolutely free. Apart from this, you can install the Broken Link Checker plugin on the WordPress blog.
Broken Link Checker – WordPress plugin
You can 301 Redirect the Broken Link to a related webpage or homepage, and improve the website's ranking by fixing all the Broken Links.
#7 – Check Organic Traffic
Now it is the turn to check the Organic Traffic of the blog. Your blog must be connected to Google Analytics to check the exact organic traffic of the blog.
To check the organic traffic of the blog in Google Analytics, click on All Traffic in the Acquisition section and select the Channel here. Now you can check all the traffic sources of your blog.
Now you have to check the report every month that how many visitors came organically on your blog last month and how many have come this month. In this way, check the organic traffic of the last few months and see whether your organic traffic is decreasing or increasing.
If your organic traffic is increasing every month, then it is a good thing for you, but if your organic traffic is decreasing, then you should find out the reason for the decrease and accordingly make necessary changes in your blog so that your organic traffic can increase. There should be no shortage.
how to increase blog traffic
#8 – Track Keyword Ranking
Now is the time to track your keyword's position in the search engine result page.
If you search by writing Keyword Rank Tracker in Google, then you will get many tools. But not all tools are reliable. I use ahrefs for keyword tracking. If you have a budget then you can also purchase ahref and track the ranking of all your keywords.
For your keywords whose ranking is going down, work on them and try to improve their ranking. And try to maintain the ranking of keywords whose ranking has improved.
#9 – Make the content 10X better
All of you would know that Content is King, that is, your content is the king. Make your content 10 times better, because in 2022 it is necessary to have Quality Content to rank the website.
You create content by understanding Search Intent and write such content that by reading the user gets satisfactory answers to all his questions. Google also wants the same, so Google keeps changing its algorithm to improve User Experience.
Along with this, if you write the content with complete research, then the webmaster will also link your content to your blog, which will improve your ranking.
#10 –

Use Schema Markup
If you want to bring your website to Google's Rich Snippet section, then for this you have to use Schema Markup. Schema Markup converts the webpage into a language that is easily understood by search engine crawlers.
Read Also: Top Most Used 12 Types of Schema Markup
If your website comes in the section with Rich Snippet, then your CTR will increase and at the same time, organic traffic will also increase on your website. I have written a detailed article on what is Schema Markup, you can learn about Schema Markup by reading it.
SEO Audit Tool
By the way, I have told you the process of completing SEO Audit in the above article, and have also suggested tools for each point.
But if you want to do SEO audit of your entire website together, then for this I have suggested some tools below. You can use it for free, all you have to do is create an account with your Gmail ID.
SEO Audit Tools List
Free SEO Audit Tool seobility:
First of all, you have to create an account using your E-mail Id or Gmail ID.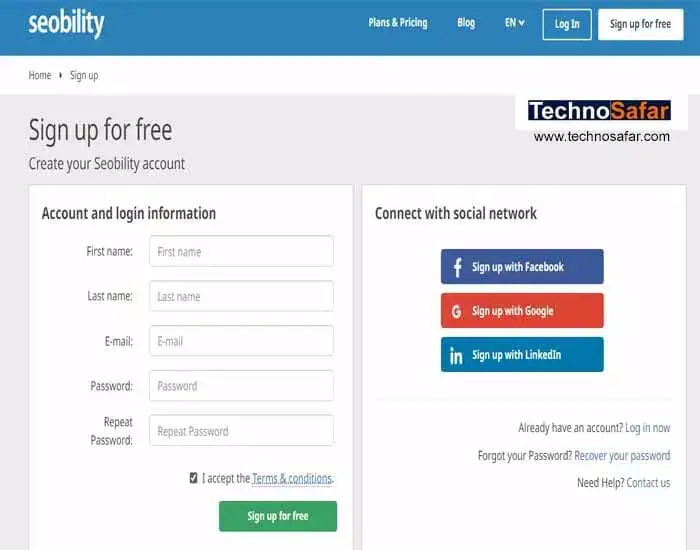 Then Choose Your Plan according to your use and budget:
Check Your Website Audit Report after crawling:
Read this article also: 
Conclusion: Easy Way to do SEO Audit
In today's blog post, we have come to know how to do an SEO Audit of the website and in this article, we have given you a complete checklist of SEO audit, by following which you can easily do an SEO audit of your website. Along with this, we have also told you about some tools to conduct SEO audits.
Hope you have liked this article, if you have any questions related to this article, then you can tell us in the comment box below, we will try to answer your questions soon.
Thank you for reading the article till the end
About Author